Global Data SIM
Global 4G/LTE Fleet connectivity
Global Data SIM is a global SIM solution with bill shock-proof 4G/LTE* connectivity for your IoT-devices, passenger- or crew communications or operational ship-to-shore connectivity. The solution provides one global SIM with one invoice for the whole fleet, as well as detailed reporting, cost management and tracking in one place.

*5G coming soon!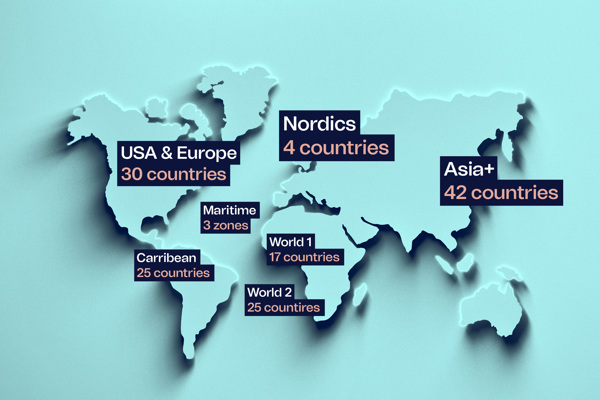 Simple pricing model at seven zones worldwide
Our solution has competitive global zone-based pricing, and the pricing is split into different zones which makes the connectivity costs far more predictable. The solution provides a single interface to remotely manage and track the usage via a SIM management portal  There is one monthly invoice for the whole fleet with detailed ship breakdown for easier internal invoicing. In addition to this, we solve the problem of having bill-shock by managing the SIM connectivity in our portal backend system: roaming in expensive networks and countries is blocked. Our solution is of course secure by design.
Please get in touch if you are interested in becoming a reseller!