Ocean Bottle:
the world's most needed bottle
As a global connectivity provider, we are committed to operating responsibly, sustainably, and to reducing our environmental footprint. We also help our customers to do the same. The world's oceans are our customer's workplace, and together we can reduce plastic waste across oceans and waterways for a cleaner, plastic free future.
The Ocean Bottle is a practical, innovative, and sustainable water bottle with a brilliant idea behind it. It provides a smart solution to the ocean plastic crisis and Telenor Maritime chose it as a customer gift so that we can support this important cause. We were impressed that by gifting this bottle you can give so much more to the recipient than just a water bottle. It is a reusable bottle built for a lifetime of use, it stops more plastic from ending up in the ocean and provides a livelihood for some of the world's most vulnerable people.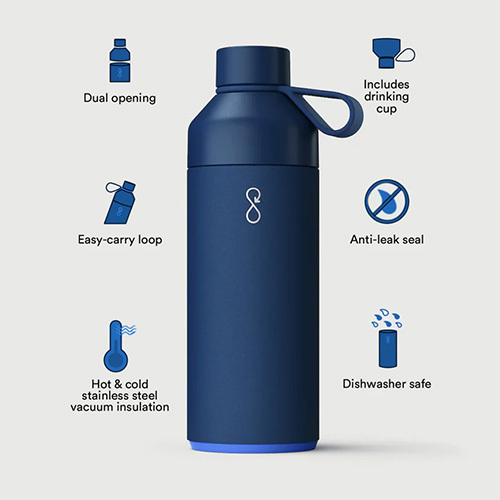 © Ocean Bottle.
The proceeds from the sale of every Ocean Bottle funds the collection of 11.4kg of plastic, equivalent to 1000 plastic bottles.
Ocean Bottle is working with people all over the world, at places where plastic pollution is as its worst, to stop the flow at the source. Plastic collectors collect plastic in rivers and coastal waterways before it enters the ocean. The collectors exchange the plastic for money and gain access to healthcare, education, mental health support and financial resources. The ocean-bound plastic is collected, up-cycled or co-processed sustainably into new products.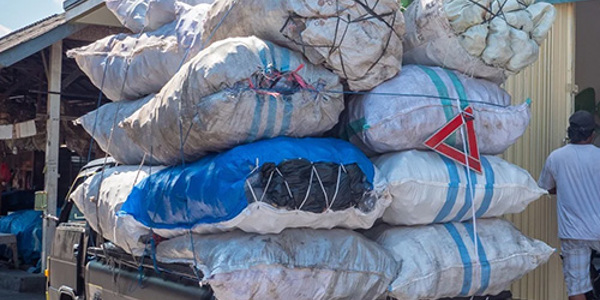 © Ocean Bottle.

The Ocean Bottle is designed with an NFC microchip and once the bottle is registered on the Ocean Bottle App, every refill that is recorded funds the collection of the equivalent of one plastic bottle. The app also helps you to find nearby places to refill your bottle and tracks the overall impact through the Impact Hub. The bottle is designed to be the last reusable water bottle you will ever need, built for a lifetime of use.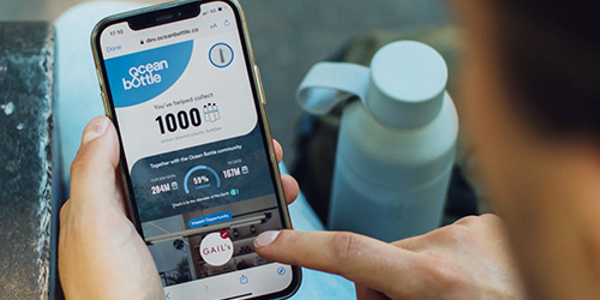 © Ocean Bottle.
We stand behind Ocean Bottle in their mission to collect 7 billion bottles by 2025 and are excited to be a part of this important project with our valued customers.
As a member of the UN Global Compact, Telenor Maritime supports the UN's Sustainable Development Goals (SDG), applying it across our business activities as best we can. This is reflected in our choice of customer gifts with a focus on prevention, reduction, recycling and reuse. Choosing smarter, more sustainable and environmentally conscious products helps us to achieve the UN's SDG Goal 12: Responsible Consumption and Production.